AMAC Pneumatic and Hydraulic Clamp Components Automated Machine Accessories Clamps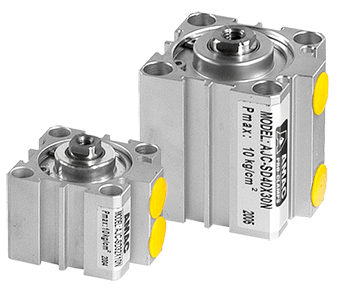 Product Introduction
• Bore : ø12~ø100 mm • Pmax : 10 Kg/cm²
• The air jig cylinder is also named as extra compact cylinder. The cylinder barrel is light in weight, making it ideal for application in a restricted space.
• Standardized parts specifications. All parts are precision machined by CNC lathe to ensure maximum consistency of size and outstanding interchangeability.
• The cylinder barrel is manufactured from aluminum alloy, featuring smooth internal surface, maximum wear resistance and long service life.
• All models in this Series are available to equip with magnetic proximity switch.
Air Jig Cylinder Series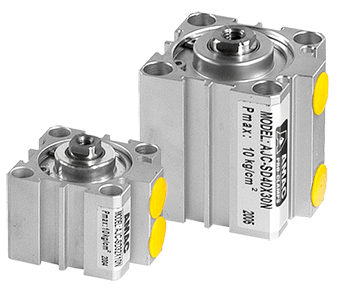 Product Introduction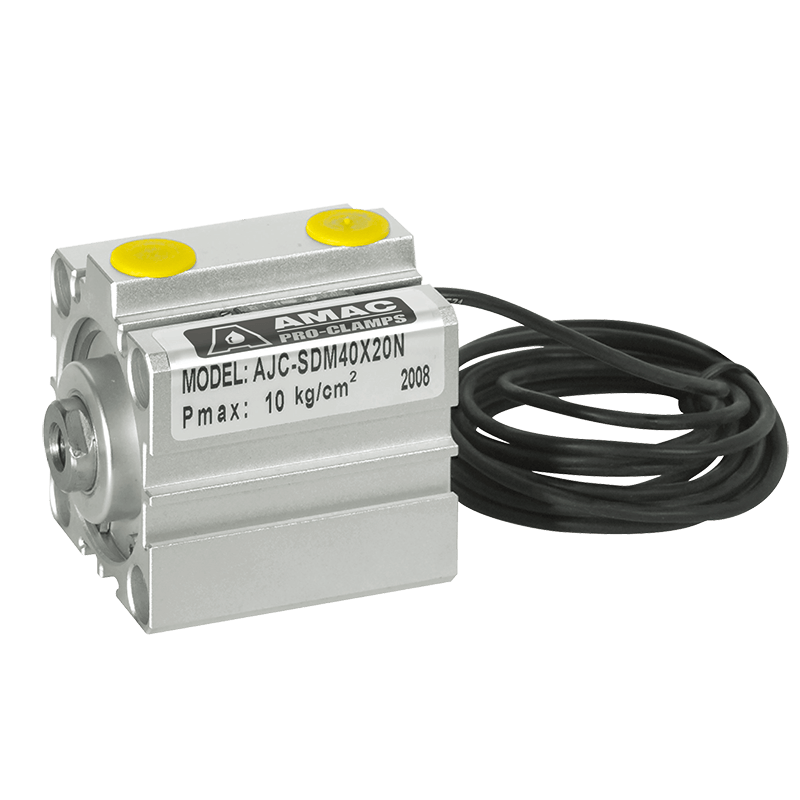 SD.SDM Single end rod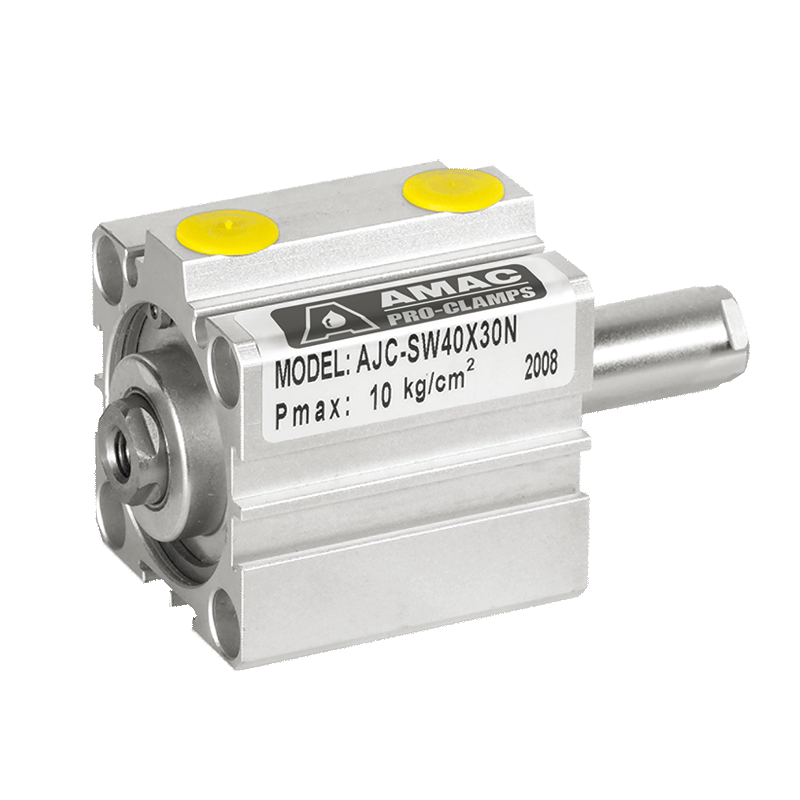 SW.SWM Double end rod
Specification
Bore of cylinder

mm

ø12
ø16
ø20
ø25
ø32
ø40
ø50
ø63
ø80
ø100
Operation pressure range

(Kg/cm²)

2-7
1.5-7
1-7
Operation speed range
-10˚C ~ +60˚C
Standard storke
Please refer to the Stroke specification
Fluid
Filtered air
Material of cylinder barrel
Aluminum alloy
Order Code

1

Series
AJC

2

Mounting type
SD
Single end rod type
SW
Double end rod type
SDM
Single end rod with magnet
SWM
Double end rod with magnet

3

Bore of cylinder
ø12, ø16, ø20, ø25, ø32, ø40, ø50, ø63, ø80, ø100

4

Standard storke
AJC

5

Rod end type
N: Internal thread W: External thread

6

Sensor switch
S1: 1 pcs,S2: 2 pcs
Current: 5-40mA / Volt: DC4-24V, AC4-120V